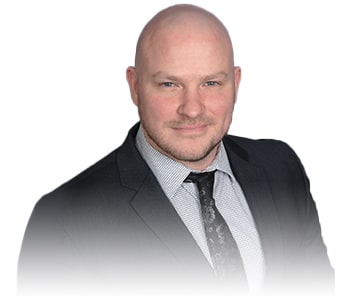 Zachary Glaza
Associate Attorney
Zachary Glaza is an attorney at Grabel & Associates who splits his focus between general criminal defense, driver's license restoration, and sex offense cases in the state of Michigan. Zachary has successfully represented clients in various criminal defense matters, including:
Sex crimes
Drunk driving
Drugged driving
Assaultive crimes
Theft crimes
Drug offenses
Driver's license hearings
His work in and out of the courtroom has led to victories for clients all over the state of Michigan. Zachary starts each case by putting himself in the shoes of his client in an effort to answer any his clients' concerns as well as encourage upfront and honest conversations about the case. Zachary is aware that most people are not legal experts and have little familiarity with the court system. He prides himself on his ability to break down the criminal justice process so clients are both informed and confident about their representation. Zachary's passion for his clients is not only evident in the quality of his work, but evident in the frequency of his results.
Zachary joined Grabel & Associates in 2015 and was instantly drawn to drug offense cases as well as driver's license restoration cases. He is a strong advocate for prison reform and supported the legalization of marijuana in the state of Michigan. Zachary understands that not having a valid driver's license in the state of Michigan makes it extremely hard to live and function comfortably. Because of this, he has dedicated a significant portion of his practice to helping people restore their driving privileges through the state. His attention to detail and compassion for his clients has helped lead to his successes today as an attorney with Grabel & Associates.
A Michigan native, Zachary was born and raised in Pontiac, Michigan, and graduated from Milford High School. He attended college at the University of Michigan where he earned a degree in computer science. This led to Western Michigan University - Thomas M. Cooley Law School where he earned his law degree. Zachary earned his admission to the Michigan bar when he passed the Michigan bar exam in 2015 and soon thereafter, he started his work as an attorney.
Zachary is a member of the State Bar of Michigan and the Marijuana Law Section of the State Bar of Michigan. When he is not in the courtroom, he enjoys playing music, attending concerts, and studying ancient history.
If you are facing potential criminal charges, it is imperative to speak to an experienced criminal defense attorney immediately. Attorney Zachary Glaza has dedicated his life to helping people navigate the legal system and is proud to offer a free consultation to anyone with questions about their case. If you are looking for a criminal defense attorney who is committed to the service of his clients, then call attorney Zachary Glaza at Grabel & Associates today at 1-800-883-2138 or email at zacharyglaza@grabellaw.com.