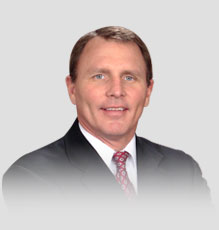 William Weise
Associate Attorney
Providing Clients with Aggressive, Effective Defense
With his extensive experience in securing outstanding results for clients charged with serious or violent crimes including homicide and sex crimes, William Weise is the newest associate at the criminal defense firm of Grabel & Associates. Highly knowledgeable regarding the most current defense and trial techniques including cellular triangulation, latent fingerprints, and other tracking technologies, Mr. Weise is able to develop cutting-edge defense strategies for clients accused of all types of crimes. Those arrested or charged with sexual assault, rape, or other offenses, which are sexual in nature, can rely on Mr. Weise for unsurpassed legal guidance and support.
Strong client communication skills, thoughtful preparation, and confidence in and out of the courtroom make William Weise an outstanding addition to the team of criminal defense lawyers at Grabel & Associates. Mr. Weise works in conjunction with founding and supervising attorney Scott Grabel and our highly skilled case managers to ensure that clients are kept apprised throughout every stage of their case, and receive the highest quality defense available in the state.
A Community Focused Michigan Native
Born and raised in northeast Michigan, William Weise graduated as a history major from Alma College in 1989, going on to attend Thomas M. Cooley Law School where he graduated in 1994; in January of 1995, Mr. Weise was admitted to the Michigan State Bar. Mr. Weise is thoroughly dedicated to criminal law and the justice system; in fact, although criminal law is his career, educating others about it has long been a passion. William Weise focused on educating as a teacher at Marygrove College in Detroit, where he taught Introduction to Criminal Law and Constitutional Concepts in Criminal Law. The newest member of our team has also served as a member of the Eaton County Boundary Commission, and on the Water Appeal Board for the City of Grand Ledge. Scuba diving is a favorite hobby of Mr. Weise, who is active in community activities and events in his down time.
Professional Associations and Memberships