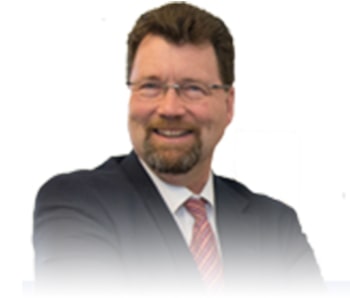 William McCririe
Associate Attorney
William McCririe is an attorney at Grabel & Associates who brings over 37 years of trial experience in the state of Michigan as both a prosecutor and defense attorney. Bill has successfully represented clients in various criminal matters, including:
Sex offense cases
Assaultive crimes
Domestic violence cases
OWI/DUI cases
Juvenile cases
MIP cases
His work has led to countless victories in and out of the courtroom for his clients. Even with his past results, Bill does not just rest on his decades of successful trial work when he takes on a case destined for trial; he puts in the necessary time to properly investigate, research, and prepare his cases so he can give his clients the absolute best chance to win. His experience allows him to quickly zero in on the correct defense approach, while his dedication often leads to working odd hours and meeting clients on evenings and weekends if necessary. Bill's passion for trial work is not only obvious in his dedication to his craft, but also evident in the quality of his results.
Bill joined Grabel & Associates after serving 16 years as the Senior Trial Attorney at the Livingston County Prosecutor's Office. In this position he prosecuted thousands of cases including both misdemeanors and felonies. Prior to that, Bill worked as an attorney for the cities of Southfield and Lansing. He was appointed as Livingston County Clerk in 1996, and also served on the Livingston County Board of Commissioners. Bill's time as a prosecutor allowed him to learn and understand prosecutor methods and approaches to criminal cases, which he now uses for his clients' benefit. His vast experience as both a prosecutor and defense attorney have helped lead to his successes today as an attorney with Grabel & Associates.
A Michigan native, Bill graduated from Brighton High School. He attended college at Michigan State University and graduated with a focus in pre-law. This led to Thomas M. Cooley Law School where he earned his law degree. Bill earned his admission to the Michigan bar after passing the Michigan bar exam and was first licensed by the state in 1982. He soon thereafter started his work as an attorney.
Bill is a member of the State Bar of Michigan. He is a second-generation attorney and worked with his father for eight years in private practice. There are nearly 100 years of legal experience between Bill and his father.
We are proud to offer free consultations at Grabel & Associates to anyone with questions about their criminal case. Bill draws from his nearly 40 years of practicing law when he advises his clients on their legal issues. His advice has helped countless clients throughout his lengthy legal career. If you are looking for a criminal defense attorney who has significant experience as both a prosecutor and defense attorney, then call attorney William McCririe at Grabel & Associates today at 1-800-883-2138 or email at williammccririe@grabellaw.com for a free consultation.