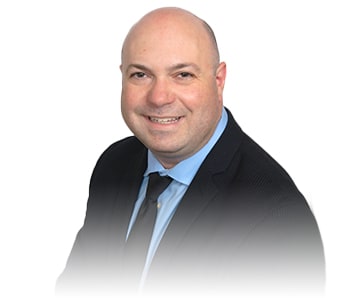 William Amadeo
Associate Attorney
William Amadeo is an attorney at Grabel & Associates who takes on some of our firm's most serious cases. Bill has successfully represented clients in various criminal defense matters, including:
Sex crimes
Assaultive crimes
Homicide
Drug offenses
Theft crimes
Drunk Driving
Bill starts each case with an eye towards conducting a thorough investigation so he can try to determine what really happened in a given situation. His past experience as a full-time journalist sharpened his focus towards issues in criminal cases which can go further than just the crime alleged and law itself. Bill may focus on issues related to different points of view, alternative defense theories, or new scientific methods in order to best defend a client's case. His ability to see important real-life issues in criminal cases and then use these issues for his clients in a creative and effective way has helped Bill shape successful defense strategies for the people he defends, most notably in sex offense cases. His investigation-focused approach coupled with his dedication for his craft have led to countless victories for his clients in and out of the courtroom.
Bill joined Grabel & Associates in 2017 after starting his law career working as a criminal defense attorney for several law firms in both Michigan and New Jersey. Prior to starting his practice, Bill owned BAT Tutoring, a bar exam prep and tutoring business. There he helped aspiring lawyers prepare for and pass the dreaded bar exam. Bill is currently a frequent contributor to our various Grabel & Associates blogs, where he discusses important legal issues that people are facing today in criminal courts around the state of Michigan. His work and passion for helping people has extended far past the courtroom and has helped lead to his successes today as an attorney with Grabel & Associates.
A New Jersey native, Bill was born and raised in Atlantic City. He attended college at Richard Stockton College of New Jersey where he earned a degree in communications and also served as the school's debate team captain. Bill then moved to Michigan to attend law school at Thomas M. Cooley Law School where he earned his law degree. Bill earned admission to the bar first in New Jersey in 2008 and later in Michigan in 2011.
Bill is a member of the State Bar of Michigan and the Animal Legal Defense Fund. When he is not in the courtroom, he enjoys spending time with his wife and his pets. He also plays softball and attends Cross Fit.
If you have any legal questions related to you or a loved one's criminal case, then it is important to get an experienced attorney's advice. Attorney William Amadeo has dedicated his life to helping people facing the most serious criminal charges. He is proud to offer a free consultation to anyone needing legal advice about their case. If you need a criminal defense attorney that is willing to bring the fight to the prosecutor, then call attorney William Amadeo at Grabel & Associates today at 1-800-883-2138 or email at williamamadeo@grabellaw.com.