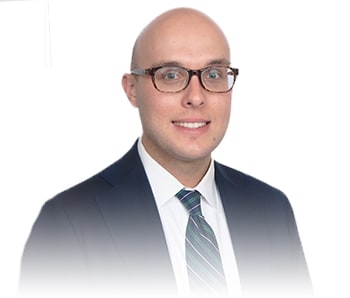 Timothy Doman
Associate Attorney
Timothy Doman is an attorney at Grabel & Associates whose main focus is in the area of criminal appeals and postconviction cases in the state of Michigan. Tim has successfully represented clients in various appellate matters, including:
Criminal appeals after trial
Criminal appeals after plea
Postconviction/ 6.500 motions
Writ of habeas corpus petitions
Parole appeals
Commutation petitions
Pardon petitions
His work has led to client convictions for sexual assault and other related crimes to be overturned at both the Michigan Court of Appeals and the Michigan Supreme Court. He was even successful in winning a client's freedom through a commutation petition that the governor of Michigan granted, securing his client's release after nearly 45 years in prison. Appellate matters are largely decided on the effectiveness of the research and writing of anything submitted to an appellate court. Tim's passion for his clients and attention to detail is evident not only in the quality of his work, but in his results for the people he represents.
Tim joined Grabel & Associates in 2016 after starting his legal career working as a prehearing attorney with the Michigan Court of Appeals. There he worked on both criminal and civil cases that were making their way through the appellate process. His experience there allowed him to learn the most correct and effective way to research and present criminal appeals. His time at the Michigan Court of Appeals has undoubtably helped lead to his successes today as an attorney with Grabel & Associates in representing private clients with their appellate matters.
A Michigan native, Tim attended the University of Michigan-Dearborn where he earned an undergraduate degree in political science. This led to Wayne State Law School where he earned his law degree, graduating cum laude. He was a member of Wayne State's prestigious Law Review for his final two years of law school. Tim earned his admission to the Michigan bar when he passed the Michigan bar exam in 2013 and soon thereafter, he started his work as an attorney.
Tim is a member of the State Bar of Michigan, the Criminal Defense Attorneys of Michigan (CDAM), and Michigan Association of OWI Attorneys. He lives in Dearborn with his wife and two children and attends mass at the Church of the Divine Child in Dearborn.
Any initial consultation with Tim is free and he will only take your case if he thinks that he can help you. If he does not believe that there is a legitimate chance that he can help you with your case, then he will not take your case or your money. If you are looking for a dedicated appellate attorney who brings the necessary experience and results in order to best help you with your sex offense case, then call attorney Timothy Doman at Grabel & Associates today at 1-800-883-2138 or email at timothydoman@grabellaw.com.