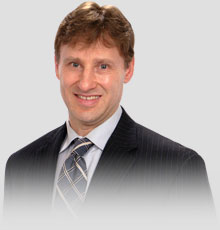 Scott Grabel
Founding Attorney
Attorneys located throughout the state of Michigan
Practice Areas
Criminal Law
All Sex Offenses
DUI/DWI
All Drug Offenses
Scott Grabel, the firm's Supervising Attorney and founder, has been practicing law since 1995 exclusively in the state of Michigan. Mr. Grabel graduated from the Thomas M. Cooley Law School in Lansing, Michigan, with top honors before moving on to the Pre-hearing Division of the Michigan Court of Appeals. After working as the Regional Director of Attorneys for a national criminal defense firm, he opened Grabel & Associates criminal defense firm in 1999. His goal was simple: provide aggressive top quality criminal defense aimed at getting clients outstanding case results throughout the state of Michigan.
Mr. Grabel has successfully handled hundreds of criminal cases in all four corners of the state of Michigan during the last fifteen years involving a variety of types and degrees of criminal cases. They include criminal sexual conduct, Internet sex crimes, the possession of child pornography or child sexually abusive material, child molestation, statutory rape, indecent exposure, gross indecency, child abuse, solicitation, and the appeals of convictions of those charges. Mr. Grabel has obtained acquittals in cases involving sex offenses, drug delivery, domestic assault, drunk driving, retail fraud, and a variety of other criminal matters. In addition, he has made numerous television appearances and has also appeared as an expert commentator on Tru TV's (formerly Court TV) highly regarded national television show, "Best Defense" with Jamie Floyd. Mr. Grabel has a well-earned statewide reputation for achieving superior case results in the most complex and serious sex crime matters. Mr. Grabel takes a hands-on, team approach with all sex offense cases his firm aggressively defends.
The lawyers at Grabel & Associates defend clients in all 83 counties in Michigan including the communities of Lansing, East Lansing, Holland, Benton Harbor, Ludington, St. Joseph, Lapeer, Bay City, Pinconning, Allegan, Grand Haven, Grand Rapids, Muskegon, Kalamazoo, Battle Creek, Detroit, Port Huron, Ann Arbor, Saginaw, Big Rapids, Traverse City, Bad Axe, Hillsdale, Mt. Pleasant, Pontiac, and Flint.