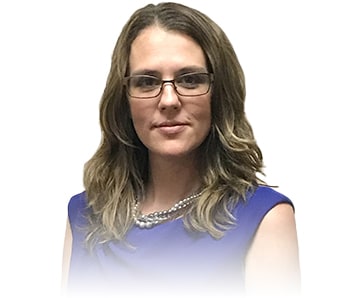 Sara MacGregor
Associate Attorney
Sara MacGregor is an attorney at Grabel & Associates who brings a special interest in the juvenile justice system in the state of Michigan. Sara has successfully represented clients in various criminal matters, including:
Sex offense cases
Assaultive crimes
Drug offenses
Juvenile cases
Cases involving mental health issues
Child Protective Services (CPS) cases
Throughout her legal career, Sara has maintained a focused support towards the idea of rehabilitation as opposed to severe penalties and punishment for criminal offenses. Her work has helped countless clients avoid jail, get clean, and move forward with their lives. Sara looks to balance an unbalanced criminal justice system with each client she represents and every case she takes on. She takes an aggressive but intelligent approach and works hard to make her clients feel confident about their representation. Sara's passion for her clients is not only evident in the quality of her work, but evident in the frequency of her results.
Sara joined Grabel & Associates in 2015 as an Associate Attorney after starting her career in private practice in Manistique in the Upper Peninsula. She is a panel member for the Schoolcraft County Drug Court, Mental Health Court, and Veteran's Court, where she works to help her clients avoid jail and work on the process of rehabilitation. These different courts are diversionary in nature and look to help people process and face their substance and mental health issues to get them under control so they can avoid future run-ins with the law.
An Arizona native, Sara has lived in Michigan's Upper Peninsula since childhood and is a graduate of Manistique High School. She attended college at Northern Michigan University where she earned a degree in Pre-Law and minor in Communications and Chemistry, and graduated summa cum laude. This led to Sara attending Thomas M. Cooley Law School where she earned her law degree. Sara earned her admission to the Michigan bar when she passed the Michigan bar exam in 2014 and soon thereafter, she started her work as an attorney.
Sara is a member of the State Bar of Michigan, American Bar Association, Delta County Bar Association, and Schoolcraft, Luce, Alger, Mackinac (SLAM) Bar Association. When she's not in the courtroom, Sara enjoys spending time with her family, cooking, and playing golf.
At Grabel & Associates, we are happy to offer free consultations to anyone needing advice about their criminal case. A consultation with attorney Sara MacGregor could give you the answers you need to best understand what your next steps should be. If you are looking for a criminal defense attorney who is ready to put in the time and effort necessary to level the playing field in defending you and your case, then call attorney Sara MacGregor at Grabel & Associates today at 1-800-883-2138 or email at saramacgregor@grabellaw.com.