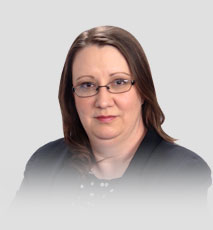 Marcie Ridley
Associate Attorney
For more than a decade Marcie Ridley has been successful in obtaining positive results for the winning criminal defense team at Grabel & Associates. In fact, her talents have made the firm one of the most successful in Michigan. Mrs. Ridley is skilled in all areas of criminal defense; her primary focus is working with the facts in every client's case in order to have the client's case handled in a quick, efficient manner. Her ability to achieve outstanding results for clients makes Mrs. Ridley an essential member of our law firm, and an important asset.
Mrs. Ridley has always approached cases involving sex crimes with no partiality, judgment, or preconceived ideas regarding the client or his/her alleged victim. Ridley says, "I have always tried to provide representation to the client in the same way I would represent a member of my own family. I do whatever it takes in my efforts to obtain the best possible result for every client."
Being from a family of prosecutors, a keen interest in law came naturally to Mrs. Ridley, who graduated cum laude from Thomas M. Cooley Law School in 2001. Prior to becoming an associate at Grabel & Associates, Mrs. Ridley worked with the Federal Public Defenders Office West District. Because of her family's roots in law, she possesses extensive knowledge of the legal processes of the criminal justice system. An active member in her community, Mrs. Ridley has resided in the Lansing, Michigan, area for more than fifteen years. She is a member of the Michigan State Bar and recognized by the Thomas M. Cooley Law Review.