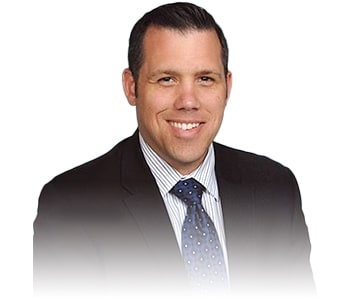 Joseph Brugnoli
Associate Attorney
Joseph Brugnoli is an attorney at Grabel & Associates who is a military veteran, a former police officer, and a former prosecutor intern. Joseph has successfully represented clients in various criminal matters, including:
Sex offense cases
Assaultive crimes
OWI/DUI
Drug offenses
Theft offenses
Firearms cases
His eye for detail was sharpened first as a member of the United States Army. As a graduate of the Army's Ranger School, Joseph learned the meaning of discipline, dedication, and hard work. His passion for helping others led him to law enforcement, where he spent nearly 11 years as both a uniformed and plain clothes police officer. There, Joseph was tasked with making life and death decisions while serving as an entry operator and sniper for the Southeast Oakland SWAT Team. Joseph regularly draws from his varied experience to aid his work as a criminal defense attorney, and it shows in his results.
Joseph joined Grabel & Associates in 2017 after starting his legal career working as a criminal defense attorney both in solo practice, and as part of a larger firm. Prior to starting his practice, Joseph learned how prosecutors build and prosecute criminal cases as a legal intern at the Macomb County Prosecutor's Office. His experience in criminal law stretches to three separate areas that are rarely found within one person. Joseph has experience working on the side of police, prosecutors, and defense. His ability to see all sides of a criminal case has led to numerous successes for his clients at Grabel & Associates.
A Pennsylvania native, Joseph immediately joined the Army after graduating from high school in 1996. He spent two years deployed in Iraq in combat operations which earned him his Combat Infantryman's Badge, and also earned the distinction of being an Army Ranger. He later attended college at Michigan State University, earning a degree in criminal justice. This led Joseph to Thomas M. Cooley Law School where he earned his law degree. Joseph earned admission to the Michigan bar when he passed the Michigan bar exam in 2013 and soon thereafter, he started his work as an attorney.
Joseph is a member of the State Bar of Michigan. When he's not in the courtroom, Joseph enjoys spending time with his family and working on remodeling and construction projects.
If you are facing the possibility of criminal charges, then you need to speak to an attorney who can best advise you about your specific case. Attorney Joseph Brugnoli has defended our country as a military veteran, has defended our streets as a former police officer, and is now a defender of people at Grabel & Associates. Joseph is pleased to offer free consultations to anyone with questions about their criminal case. If you are looking for a criminal defense attorney who stands ready to help you with your case, then call attorney Joseph Brugnoli at Grabel & Associates today at 1-800-883-2138 or email at josephbrugnoli@grabellaw.com.