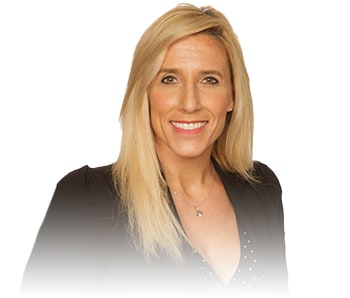 Jennifer Weise
Associate Attorney
Jennifer Weise is an attorney at Grabel & Associates whose main focus is in the area of sex crime defense in the state of Michigan. Jennifer has handled well over 500 criminal sexual conduct cases in her career and she brings nearly 15 years of prior experience as a prosecutor focusing on sex offense cases in the state of Michigan. She also defends clients in general criminal cases, including:
Assaultive crimes
Domestic violence
Drug crimes
Drunk driving
Theft crimes
Personal protection orders (PPOs)
Throughout her legal career, Jennifer has maintained a specific focus on sex offense cases whether she was on the prosecution or defense side. Her attention to detail and understanding of the correct investigation protocols and rules for sex offense cases helps Jennifer shape how she defends a particular case. Her experience allows her to quickly determine what a case's biggest strengths and weaknesses are, and further develop a plan to help shore up any weaknesses with an eye towards results.
Jennifer joined Grabel & Associates in 2017 as an Associate Attorney after serving 11 years as an Assistant Prosecutor at the Ottawa County Prosecutor's Office, finishing there in the role of Senior Trial Attorney. In the three years prior to that, Jennifer worked as an Assistant Prosecutor at the Calhoun County Prosecutor's Office. In these positions, Jennifer prosecuted hundreds of cases, with a specific focus on sex crimes. Her experience prosecuting sex crimes has given her a unique perspective on how to defend people who are facing similar accusations. Her vast experience as both a prosecutor and defense attorney have helped lead to her successes today as an attorney with Grabel & Associates.
A Michigan native, Jennifer was born and raised in Grand Rapids and graduated from Forest Hills Northern High School. She attended college at the University of Michigan and graduated in 1999. This led to the University of Toledo Law School, where she earned her law degree. Jennifer earned her admission to the Michigan bar after passing the Michigan bar exam and was first licensed by the state in 2003. She soon thereafter started her work as an attorney.
Jennifer is a member of the State Bar of Michigan. When she's not in the courtroom, she enjoys spending her time with her family and friends.
If you are looking for legal advice relating to an allegation of sexual misconduct, then it is extremely important to speak to an attorney who understands both how cases are built and how to best defend against them. Attorney Jennifer Weise has both prosecuted and defended sex crimes for the vast majority of her career and is happy to offer a free consultation to anyone with questions about their criminal case. All discussions during a consultation will remain private even if you decide to hire another attorney. If you are looking for a criminal defense attorney who is not afraid to take on the toughest sex offense cases, then call attorney Jennifer Weise at Grabel & Associates today at 1-800-883-2138 or email at jenniferweise@grabellaw.com.